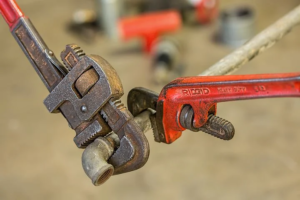 It could be a relaxing weekend or a late weekday morning, but the pipelines or taps in your home are unaware of it. They are only conveying you to call a plumber urgently without any delay. In such a situation, every minute counts and you cannot compromise on your important meeting or relaxation. 
We understand that finding an emergency plumber is a daunting task. But we have some useful tips for you which can make your work easy. 
Update Your Contact List
Have you ever met with a plumbing emergency before? If yes, then you'd know how important it is to get in touch with a plumber in Thomastown at that moment. So, learn from your past mistakes, and always have a plumber at your beck and call. Get the contact number of the plumber who attended the crisis last time and save it in your phone book. They are the best people to call for an emergency as they are already aware of your home's plumbing system, and can work efficiently as they have done before. 
However, there is no harm in keeping the contacts of other emergency plumbers in your area. 
Check Whether They Have A Friendly Attitude 
Even when you call an emergency plumber, they must have a friendly and cooperative attitude. Only then, you can discuss your plumbing issues with them freely. 
If a plumber is humble, then they will surely address the emergency problems and visit your home instantly. Have you ever met a grumpy plumber who attends to your calls instantly? Never. 
Make Sure They Are Affordable
It is always a brilliant idea to check and compare the plumbing rates of one provider with those of the other. Chances are likely that in case of an emergency, plumbers may demand high fees, but don't let them take advantage of your situation. 
Search online for a reliable, affordable plumber in Epping, VIC, and call them for the service. Reputable plumbers stay true to their word and perform the task with full efficiency.
Final Words
Emergency in our homes' or offices' plumbing system doesn't come with an invitation. But it is always safe to have a backup plan. 
We hope these tips were useful!