Domestic & Commercial Plumbing Services
24 HOUR PLUMBER MELBOURNE
Water Services, Gas fitting, Roofing, Drainage, Excavation & more …
Emergency Plumbers Melbourne
Emergency Plumber Melbourne
We understand the fact that finding a capable and 24-hour plumber in Melbourne can be challenging, especially when you have a plumbing emergency.
We at Crawford Plumbing Vic provide 24-hour plumbing services for both residential and commercial settings. Our plumbing technicians have all the relevant qualifications and licensing required to execute plumbing repairs. They understand that only the top-notch quality is expected from both domestic and commercial plumbing clients. We reach your doorstep when you need us and respond to your plumbing issues quickly with exceptional yet affordable service. Before starting our work, we precisely quote all the work and seek approval from you. On every job we do, we guarantee the delivery of quality parts and workmanship.
Irrespective of the size and amount of the work, our commercial and domestic plumbers can fix leaky taps or blocked toilet/drains and new build installations.
Our aim is to deliver outstanding workmanship, reliable, and professional plumbing maintenance. Ranging from the kitchen, bathroom and laundry plumbing, hot water services, gas lines, and gas fireplaces, our plumbing services cater to all renovations.
We are well-known and highly respected leaders within the Melbourne marketplace, including suburbs like Coburg, Pascoe Vale, Brunswick, Epping, Bundoora, Thomastown, Mill Park, and Doreen. We provide plumbing services to our clients in an efficient and effective manner, using industry best practices. We ensure that no stones are unturned in experiencing our clients with complete satisfaction with all aspects of the service we provide.
Dangers of DIY Emergency Plumbing
Not everything can be fixed through DIY methods, especially plumbing. Some minor problems are easy to handle yourself, but you can't pick up tools and get to work for every plumbing problem.
In some cases, you may have to spend a lot of time on that water leak detection or cleaning a drain if you try doing it yourself. Who knows you might end up damaging it even more!
It is always best to take professional help so as to save time and money on less important things in your life. Why do it yourself when you have a trustworthy and reliable plumbing service provider in us?
Advantages of Hiring Professional Plumbing Services
There are many reasons why you should hire professional plumbing services and not try doing it yourself.
Whether it is toilet & tap repairs, burst pipe services, hot water heater installation, maintenance & repairs, leak detection, blocked drain services, professional plumbers have all the experience, training, and tools to handle all the services at their best.
They also provide regular checks and maintenance to ensure the smooth functioning of plumbing fixtures and appliances and the safety of your home.
They have a 24-hour plumber in Melbourne. In most cases, they provide professional round the clock emergency plumbing in Melbourne. They are available 365 days a year, 24*7; even on public holidays.
What to do when you smell a Gas Leak
Faulty gas appliances can emit gas. It has a distinctive odour and may smell like rotten eggs.
The first thing to do as soon as you smell a gas leak is to open all the windows and doors of your house. Make sure you do not light any flame or smoke a cigarette as this may cause a fire. Do not turn the lights on and avoid using any electrical appliances. Do not use your phone too. And, leave the area.
If you sense trouble, please call on the emergency number on your gas bill.
Emergency Plumbing Services
With the availability of numerous plumbing professional services out there, choosing the best one can be slightly difficult. We, at Crawford Plumbing, specialise in repair, testing, and installation of plumbing systems both for your home and office. The various services we provide include:

We have the  technology to find any leak, even under ground including concrete, under floors or behind walls. Crawford Plumbing will be there on-time, 24 hours, 7 days.
We serve both residential and commercial clients and offer a variety of money-saving solutions.
We combine our use of the highest quality parts and equipment, and our dedication to delivering exceptional work to provide you with satisfactory service.

TAP & TOILET REPAIRS
FIX IT BEFORE IT GETS MESSY
Whether it is about fixing an issue with your shower, tap or a toilet, we, at Crawford Plumbing cover them all.

Sewer REpair
PROMPT DIAGNOSIS AND REPAIR
With the notorious nature of shifting Melbourne soil, it can bend or damage a part of your sewage piping network.
Remodels
COMPREHENSIVE HOME REMODELING 
Are you looking for a partial or complete home remodeling service in Melbourne?
Providing our services to Central Business District (CBD) and Melbourne in all aspects of plumbing.
Crawford Plumbing Vic assists you with everything ranging from general repairs, installation and maintenance to new building plumbing, renovations, and various other plumbing tasks.
Our skilled plumbing technicians are equipped with the latest technology, which allows them to effectively communicate and quickly appoint other plumbing technicians to carry out plumbing work for another client.
Why Choose Crawford Plumbing Vic For Emergency Plumbing Services in Melbourne?
Apart from our commitment to excellence in plumbing, we install, maintain, and repair any gas appliance in your home and ensure proper functioning. Our plumbing technicians handle new plumbing installations and repairs, including blocked drain work, blocked sinks and much more.
Licensed and uniformed plumbers
About Us
Crawford Plumbing Vic is conveniently located in Epping Victoria 3076, Australia. Our team of skilled plumbing technicians are fully qualified, licensed plumbers who provide you with professional informative and helpful service. Even during urgent situations, our team of emergency plumbers in Melbourne are ready to help you. Always packed with the latest tools, equipment, and technologies, our skilled plumbers enable us to maintain an edge over our competitors. They are passionate about their work and highly committed to delivering the best services. We aim to provide cost-effective solutions when it comes to our plumbing services. With a sound knowledge of all types of plumbing services, we undertake both general as well as complex plumbing projects, that require advanced troubleshooting skills. Plumbing specialists at Crawford Plumbing Vic are committed to providing best practice plumbing services. They strive to ensure that every project, irrespective of its size, is completed in a way that the clients are delighted. Superior service and high-quality finishes have led us to build an enviable reputation in the Melbourne marketplace. Equipped with the latest tools and technologies, our team of highly skilled plumbers guarantee your experience to be a wonderful one.
We understand how challenging it is to find a local plumber that is reliable and also honest. By choosing Crawford Plumbing Vic, you will realise that you have made the right decision. Our plumbers prioritise their commitment and dedication to providing a responsive, top-notch service to both home and business owners by our licensed and fully insured plumbers.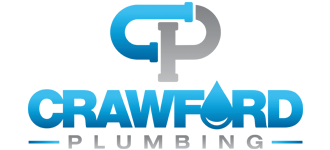 SCHEDULE AN APPOINTMENT OR GET AN INSTANT QUOTE