Plumber Epping
Despite regular maintenance of plumbing fixtures, a plumbing issue can occur at any time. As small as a leaking tap can turn into a major problem, and become a potential safety hazard for the property. If overlooked, such a problem can develop into expensive future repairs.
This is why our qualified plumbers carry each task with complete dedication. Using their extensive knowledge and skills in the field, we handle all kinds of plumbing problems professionally, leaving our customers satisfied.
Reliable Plumber Epping
We are highly respected plumbers in Melbourne, known for the high standard of work our 
plumber Epping
 produces. The benefits of hiring a professional for plumbing services include regular maintenance and checks, experience, training and all the required tools. When it comes to plumbing emergencies, it is paramount that you contact a professional emergency 
plumber Epping
. Additionally, we can give you expertise on what to look out for regarding common plumbing issues. This includes how to notice signs of a blocked drain, gas leaks, damaged sewer pipes and tap or toilet faults. Once you've taken note of any potential issues, call our qualified team, as we're available every day of the year. Our residential and commercial plumbing services include:
Blocked drains
Leak detection
Hot Water heaters
Sewer repairs
Tap and toilet repairs
Remodels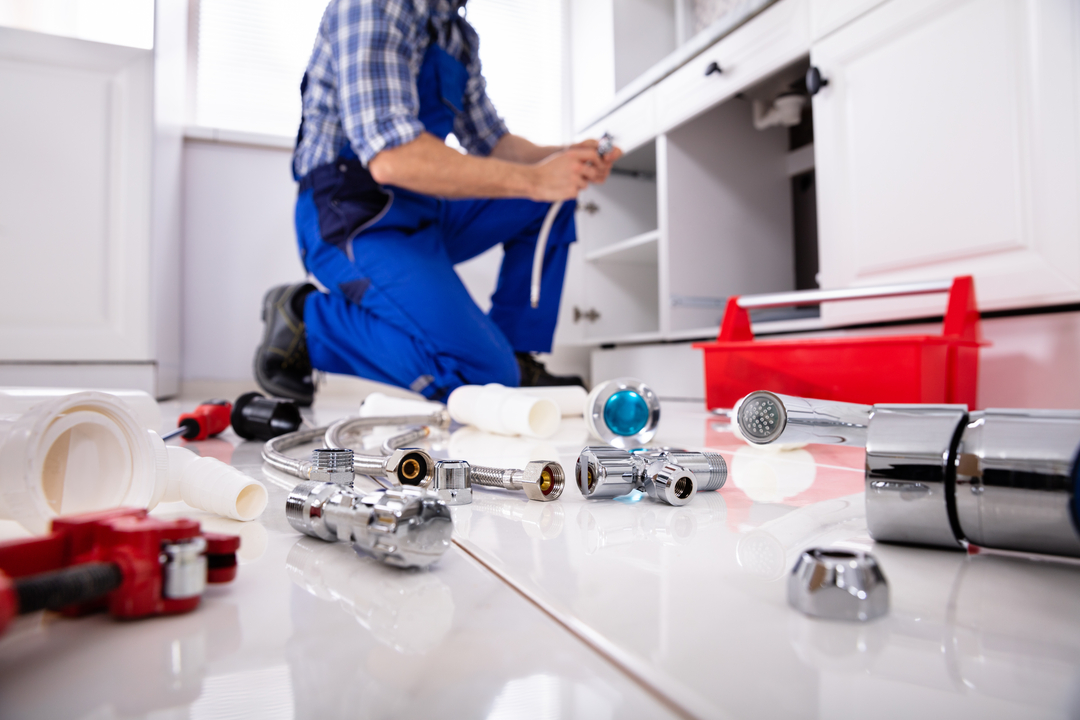 Known For Outstanding Customer Service
Our mission is to provide outstanding work and customer service to every project our plumber Epping completes. Feedback from customers shows that we're known as reliable, efficient, professional and reasonably priced. Here is what our customers had to say:
"Friendly, Honest and Reliable. Replace the valve on my hot water system and fixed my leaking tap. Reasonable price for the job compared to others who try to scam me and charge an arm and a leg for the same service."
"Super-efficient and very professional. Can't wait to use their services in the future and would recommend to everyone requiring a plumbing service."
"Jack was brilliant. Listened to all our questions and concerns. He gave some great advice and nothing was too much trouble. Would definitely recommend Crawford Plumbing for any work that needs to be done. Also very importantly turned up when he said he would!"
Emergency Plumbing
Plumbing problems often occur without warning, our plumber Epping has the experience and equipment to deliver timely solutions. One of the most important parts when assessing a plumbing problem is to determine if further damage has occurred. Our team at Crawford Plumbing look further than just the obvious plumbing damage. If issues are left untreated they can cause more problems, sometimes leading to structural damage. Other effects of untreated plumbing problems include flooding and damage to flooring and furniture. However, there are more serious risks, which include gas leaks that require immediate emergency inspection by a qualified plumber. Our plumber Epping is available 24/7 to provide a quick and effective response with minimum fuss. Our plumbers are fully licenced and insured, so when you experience a plumbing emergency, we can help.
For expert plumbing solutions and advice, trust our plumber Epping. At Crawford Plumbing we are committed to providing general and emergency plumbing services 24/7. So, for a fast, reliable and affordable plumber, call our team on 0450 107 600 today.
Hire Domestic & Commercial Plumbers in epping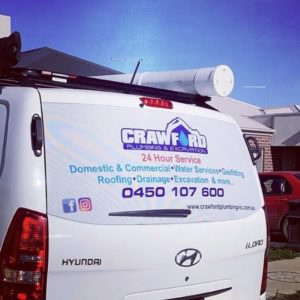 We understand plumbing problems, like a leaking faucet or burst-pipe situation, can occur at odd times. That's why we have an emergency team on board to handle such issues.
Whether you have old or the most advanced plumbing fixtures at your home and office, our professionals can identify the fault, assess the severity, list the appropriate solution and suggest the best remedy. After you choose the remedy, our Epping plumber will start working on the problem. 
No plumbing system is a problem for our plumbers. We can repair, install, and maintain fixtures of all kinds – be it hot water heater installation or toilet repairs. This is because of the extensive training and coaching we regularly conduct, to ensure all of us are well equipped with the latest technology, modern tools and effective techniques.
Our Plumbing Services include, but are not limited to:
Unclogging Blocked Drains
Unclogging Blocked Drains
Residential & Commercial Plumbing
When it comes to customer service, we have the best "on-call" team that is available to consult people 24*7.  Besides that, we are known for our transparent pricing, honesty, and reliable plumbing in Epping.
Since our plumbers have several years of working experience, we enjoy an excellent track record of offering all kinds of plumbing repairs, installation and maintenance.
We work on public holidays
Since we understand the fact that a blocked drain emergency can arise at any point in time, we work on public holidays too. Get rid of the unpleasant experience of blocked drains.
Your #1 Plumbing Specialist
We, at Crawford Plumbing Vic, are equipped with 24×7 blocked drain plumbers who are always ready to serve you by unclogging all those drainage problems in your home or office
24 Hours, 7 Days a week Emergency plumbers
Our plumbers are efficient and fast in locating issues. They use cutting-edge technologies that guarantee fruitful results every time, regardless of the severity of the work.
Get Professional Plumbing Melbourne
You are just a call away from ordering the best plumbing services for your home and office in Melbourne. In case you want regular maintenance of any of the gas and heating appliances, we can tailor-make a package that suits you, within a budget, you can spare.
We also specialize in detecting hidden plumbing issues. Our plumbers conduct an extensive inspection and don't charge a consulting fee if we proceed with the repairs. We also create a report onsite so that you can accurately understand where the fault lies. The report also comes handy for further plumbing repairs.
Of all the plumbing issues, 'blocked drains' is something that can get on your nerves real fast; therefore, you need a plumbing expert who operates faster. Being a locally operated plumber in Melbourne, Crawford Plumbing Vic can reach you in no time and get your blocked drains, blocked sewer, toilets, kitchen sinks, etc. cleared safely and quickly.
We are prompt, reliable and ready to take on any plumbing issue, no matter how big, small or complex. We present a free-no obligation, upfront quote to every client. There are no hidden costs, whatsoever.
So whenever a problem crops up, you know that you have the leading plumbing services at your disposal.
Emergency Plumbing Services In Epping, VIC
Do you have an emergency plumbing situation in your home in Epping? A lot of valuable time can be lost if you do not know of a trusted plumber to contact. Or, he is far away and takes time to reach. This is where it gets very important to entrust local plumbers in Epping with your plumbing needs. Reliable and fast solutions to all of your problems. We understand the need to act quickly and effectively.Our highly trained and well-skilled team of plumbers is capable of handling all types of plumbing problems, even at short notice. We value customer satisfaction more than anything. They are polite and calm and make sure that before they leave you are fully satisfied with the services.Feel free to call us or drop a message and our plumbers will gladly help you.
Why Choose Crawford For Plumbing In Epping?
We are a leading plumbing company in Epping.
Every plumber in our team is carefully handpicked and thoroughly trained.
Our services adhere to all the relevant Australian standards and regulations.
We have the latest plumbing technology and tools at our disposal to provide exceptional services.
We are licensed and fully insured.
We offer our services at upfront pricing without any hidden costs
We follow high standards of cost control.
We are dedicated to delivering 100% customer satisfaction.
Problems with plumbing can occur anytime, even in the middle of the night. You can rely on us to quickly respond to your request and provide a suitable solution as soon as possible.



SCHEDULE AN APPOINTMENT OR GET AN INSTANT QUOTE