Plumber Mill Park
Whether your toilet is flushing by litres or your taps are barely dripping water, you need to get in touch with a plumbing expert right away.
And there's no one better than Crawford Plumbing Vic for plumbing services in Mill Park.
24 Hour Mill Park Plumber
Our plumber in Mill Park is known for top-notch quality for both residential and commercial plumbing clients. We provide sustainable solutions within our community, ranging from gas fitting, roofing, drainage to sewer repairs and hot water systems. At Crawford Plumbing, we are known for our outstanding workmanship and our reliable and professional nature. There are several advantages of hiring professional and qualified plumbers to complete all your plumbing needs instead of attempting to fix the problems yourself. Whether it's tap repairs, blocked drains or installations, our Mill Park plumbers have the tools, experience and training to perform all services to a high standard. We can also provide checks to ensure the safety and functioning of plumbing fixtures and appliances. There is no need to perform DIY plumbing in your home, as we are available 24 hours a day, 365 days a year.
What Our Customers Say About Our Team
With a reputation as a reliable and professional plumber in Mill Park, we appreciate feedback from our customers. We are customer-focused, ensuring that we use our required knowledge and tools to perform high-quality services. 
"Will definitely recommend this guys for plumbing jobs to everyone. Friendly, Honest and Reliable. Replace the valve on my hot water system and fixed my leaking tap. Reasonable price for the job compare to others who try to scam me and charge an arm and a leg for the same service."
"Great service and great job thanks to Jack and Jake. They removed my old solar hot water unit and installed a new instantaneous hot water system for me. Arrived promptly, price was very fair and competitive…"
"Super-efficient and very professional. Can't wait to use their services in the future and would recommend to everyone requiring a plumbing service."
When To Upgrade Your Hot Water Heater
Hot water heaters are one of the most important plumbing aspects in your home that our plumber in Mill Park will install. You must replace and upgrade your hot water system when required. Signs that an upgrade is due include leaking, a damaged system and increased utility bills. If you have had your hot water system for over ten years, our plumber in Mill Park can perform an assessment and recommendation for an upgrade. Regular maintenance every five years is crucial to the longevity and effectiveness of your hot water heater. During our maintenance assessments of your heater we perform the following tasks, making any required replacements:
Cleaning the burner and pilot
Measuring water temperature
Measuring hot water pressure
Checking and replacing the anode
Replacing the gas controller
Removing cylinder muck
Examining and replacing the thermocouple
Inspecting temperature and pressure relief valve
When it comes to the plumbing in your home, it's important you choose a qualified Mill Park plumber. Our team are fully licensed and trained to deliver the best solutions, tailored to your home plumbing system. Contact us today on 0450 107 600.
Hire Domestic & Commercial Plumbers in MILL PARK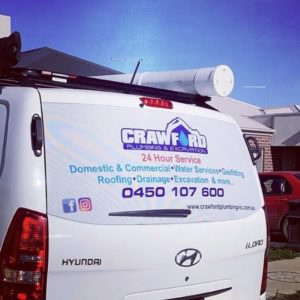 A plumbing issue can come up without any warning. While you can't always be prepared for it, you can take immediate action by contacting us. We promptly respond to any request and we are available 24-hours a day for emergency plumbing services. We are committed to delivering an effective plumbing solution as quickly as possible.
It's crucial to ensure that your plumbing systems are working properly and efficiently. From an overflowing toilet to a wobbly tap, any sort of leak or malfunction can be a hindrance to your everyday life. Overlooking such issues might infest your house with mould and fungus, or worse, cause flood damage and put your safety at risk.
We offer Plumbing Solutions for a range of issues including:

We are quite familiar with all kinds of issues with tapware. In addition to changing the washer, we provide a full tap service including repairing any leaks and fixing stiff taps to enable smooth operation. We use high-quality parts and materials for all our plumbing jobs.

A burst pipe could quickly become a major concern for your property. It can damage your furniture, floor, walls and even jeopardise the structural integrity of your house.
We are experts at detecting and fixing pipe bursts as efficiently as possible. Whether you need quick repairs or replacement for a burst pipe, you can rely on our emergency plumbing services.

Sometimes water leaks are obvious and other times they go undetected, which can damage the foundation of your property. If you suspect a water leak, immediately call Crawford Plumbing Vic. Our certified plumbers will quickly identify the leak and provide an effective solution. No matter where or how big the leak is, we can fix it.

Are you renovating your bathroom? Is your shower head leaking? The expert plumbers at Crawford Plumbing Vic provide a complete range of bathroom plumbing services.
We also offer solutions for:
Stiff or loose tap handles
Fixing broken and burst pipes
Backflow detection and repairs
Gas installation and repairs
It would be unwise to ignore even the smallest of plumbing problems. The best-case scenario for neglecting such issues would be unreasonably high water bills. On the other hand, the worst-case can range from blocked plumbing systems to major flooding causing property damage and even injuries.
Our team consists of well-trained, polite and friendly plumbers, which is the reason behind our glowing customer reviews. We understand that a plumbing disaster waits for no one. That's why we always arrive on time and get to work as soon as possible.
Why Choose Crawford Plumbing Vic for Plumbing Services in Mill Park?
We are a leading plumbing company in Mill Park
We are licensed and fully insured
Every plumber is our team is carefully handpicked and thoroughly trained
We offer our services at upfront pricing without any hidden costs
Our services adhere to all the relevant Australian standards and regulations
We have the latest plumbing technology and tools at our disposal to provide exceptional services
We follow high standards of cost control
We are dedicated to delivering 100% customer satisfaction
Why Choose Crawford Plumbing Vic For Emergency Plumbing Services in Melbourne?
Apart from our commitment to excellence in plumbing, we install, maintain, and repair any gas appliance in your home and ensure proper functioning. Our plumbing technicians handle new plumbing installations and repairs, including blocked drain work, blocked sinks and much more.
Licensed and uniformed plumbers
Problems with plumbing can occur anytime, even in the middle of the night.
You can rely on us to quickly respond to your request and provide a suitable solution as soon as possible.
Feel free to call us or drop a message and our plumbers will gladly help you.



SCHEDULE AN APPOINTMENT OR GET AN INSTANT QUOTE