Domestic & Commercial Plumbers in Beveridge
At Crawford Plumbing, we have licensed plumbers on board, ready to offer prompt plumbing services throughout Beveridge and
surrounding areas.
24 Hr Emergency Plumbers Beveridge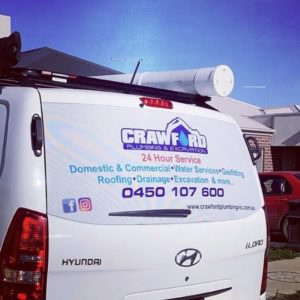 Are you looking for an emergency plumber in Beveridge?
Our emergency plumbing services are available 24/7, 365 days a year.
We have got you covered even on public holidays.
Whether it's a leaking toilet, broken sink, hot water problem or a burst-pipe situation, we have the tools and expertise required to fix the issue quickly and cost-effectively.
Crawford Plumbing Vic is a trusted name in Beveridge. And it's not a coincidence that a majority of our customers come through referrals and word of mouth promotion.
Why Choose Crawford Plumbing Vic For Plumbing In Beveridge?
WE ARE HIGHLY EXPERIENCED
For many years, we've been providing a wide range of plumbing services to homes and businesses in Beveridge and its suburbs. We have earned ourselves an unmatched reputation as an established plumbing company, with round-the-clock support and widespread coverage. 
WE PUT YOU FIRST
We always put our customers first and make sure they are fully satisfied with our services. In case they are not happy with the plumbing job, we'd work until we make it right.
Our quotes are invariably reasonable, and communications prompt. 
Let us know the plumbing issue that you are facing. We are always ready to assist you when you need us the most. 
Call us now or leave a message to schedule an appointment with the best Beveridge plumber.
We work on public holidays
Since we understand the fact that a blocked drain emergency can arise at any point in time, we work on public holidays too. Get rid of the unpleasant experience of blocked drains.
Your #1 Plumbing Specialist
We, at Crawford Plumbing Vic, are equipped with 24×7 blocked drain plumbers who are always ready to serve you by unclogging all those drainage problems in your home or office
24 Hours, 7 Days a week Emergency plumbers
Our plumbers are efficient and fast in locating issues. They use cutting-edge technologies that guarantee fruitful results every time, regardless of the severity of the work.
Professional Plumbing Services Beveridge
At Crawford Plumbing Vic, we offer a wide range of plumbing services for homes and businesses of all sizes. From blocked drains to hot water issues, our team is always at hand for emergency plumbing call-outs.
We are well-known for our dedicated customer service. From the initial point of contact to the completion of the job, we keep our clients well informed. We are more than happy to clarify any doubts that you might have and give you step-by-step service details.
Unlike other plumbers, we clean up after completing a job. You can expect us to work with professionalism and treat your home or business with respect.
We are known for offering professional round the clock plumbing services at unbeatable prices in Beveridge and surrounding areas. Being the best professional plumber in the area, we are available 365 days a year, 24*7; even on public holidays. 
We carry all the tools and equipment required to complete any plumbing task efficiently and quickly. We also have access to plumbing parts, in case you need same-day replacements for your plumbing system. And to further add to your convenience, we repair, supply parts and even install water heating systems of all models and makes.  



SCHEDULE AN APPOINTMENT OR GET AN INSTANT QUOTE