Plumber Bundoora
Welcome to Crawford Plumbing Vic, a  trusted and renowned choice for all kinds of plumbing services.
Bundoora Plumber
At Crawford Plumbing our 
plumber in Bundoora
 is well known and highly respected in the Melbourne marketplace community. We provide efficient and long term solutions for all of our customers, specialising in emergency plumbing. No matter the scope or size of the project, we are dedicated to delivering the best service and workmanship possible. Plumbing emergencies often occur without notice and need to quickly be assessed and solved by a qualified 
plumber in Bundoora
. We offer 24-hour plumbing to ensure that we are available when you need us most. Our team has all the relevant qualifications and licensing required to perform any plumbing repairs and installations. From water services to gas fittings, we can provide our services for both residential and commercial clients, including:
Blocked drains
Leak detection
Hot water heaters
Tap and toilet repairs
Sewer repair
Remodels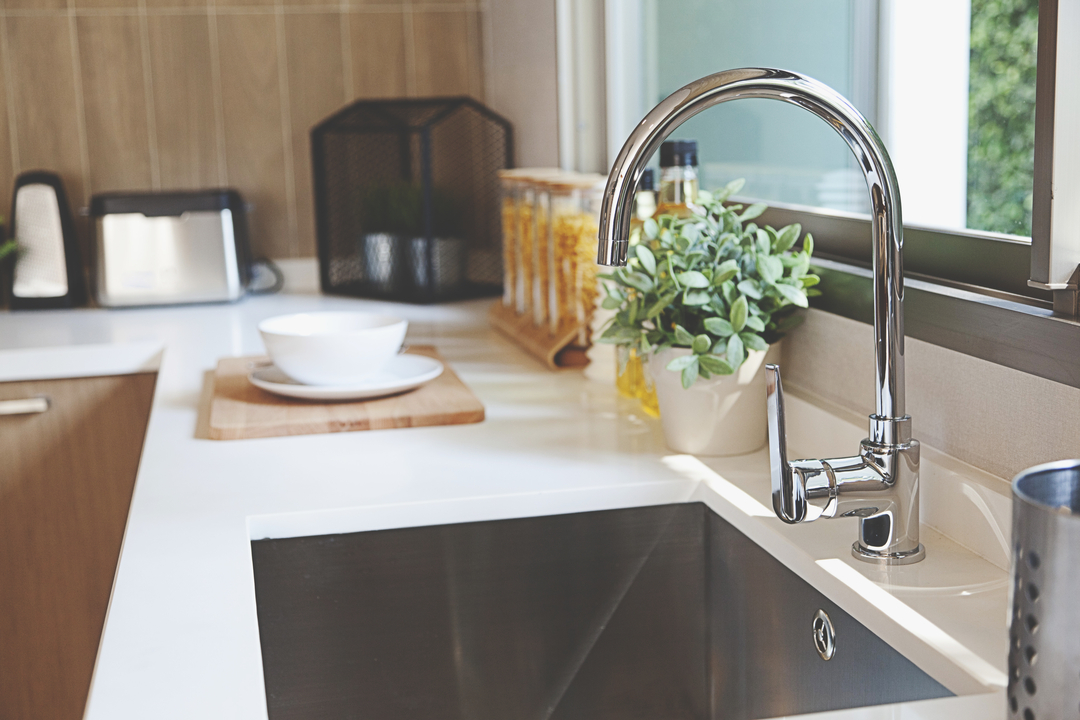 Fixing Blocked Drains
Blocked drains are a common plumbing issue that our qualified plumber in Bundoora resolves. They can be caused by several reasons and can sometimes lead to further damage to the foundation of your property. The most common causes of blocked drains include food scraps, small objects, toilet paper, sanitary items, tree roots, natural debris and grease build-up. Our team are available 24/7 and highly trained with the necessary techniques and knowledge. Plumbing technology allows our team to locate and determine the cause of the blockage to develop a suitable plan for unblocking. Common signs to take note of if you think your drain is blocked: 
Foul smell coming from your drains
Slow drainage from your sinks and shower
Water pooling around your property
Gurgling sounds coming from your pipes
High level of water in your toilet flushing 
Effective Tap & Toilet Repairs
Our Bundoora plumber has the resources to repair, service and install all tap and toilet-related plumbing in your residential or commercial property. Often, problems with your taps can be easily fixed with a replacement of a tap washer, however, sometimes there can be more serious problems. We always carry a basin mixer tap and kitchen sink mixer tap so we can make necessary replacements at a moment's notice. Out of all the plumbing fixtures in your home, toilets are among the most used. With constant use, there is no question why they often experience issues. Prompt and effective toilet repairs are paramount, which is why our Bundoora plumber is equipped with the necessary technology to fix problems as soon as they take place. Such issues can arise with defects in:
Your unit ball value
Corrosion on the inlet pipes
The rubber on the flushing system
Available 24 hours a day, our Bundoora plumber is able to promptly assess and resolve plumbing issues in your home or office. We have the skills and tools required for a range of plumbing services. Book an appointment online or call our team today on 0450 107 600.
Domestic & Commercial Plumbers in Bundoora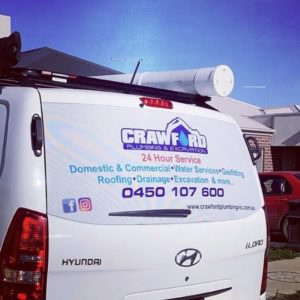 Welcome to Crawford Plumbing Vic, a  trusted and renowned choice for all kinds of plumbing services. Known for producing astounding results, our team of qualified plumbers is trained to rid away your plumbing troubles at affordable prices.
Our specialisation in providing professional plumbing services puts us on the radar of both the residential and commercial sectors in Bundoora. Our clients love us because we fix all kinds of faulty plumbing, and even detect hidden issues so that they don't have to bear expensive repairs in the future.
Not just tall claims; we deliver what we promise. And in case you aren't satisfied with the results, you can call us again, either we fix it, or you don't pay at all.
We value your time as our own, that's we are always on schedule, clean and leave the area after solving your problem. We see to it that your daily tasks and operations don't suffer due to delayed plumbing service. And we totally mean it when we say, "Customer satisfaction encourages us to be our best versions every day."
Why Choose Crawford Plumbing Vic For Plumbing In Bundoora?
WE ARE HIGHLY EXPERIENCED
Over several years of working in the industry, we have achieved an unenviable reputation. What makes us a wondrous pick for domestic and commercial plumbing services in Bundoora cannot be summed in a single reason. However, most significant of the lot is our highly dedicated team of plumbing professionals. No job is too big too small for us, and such philosophy reflects in the quality of services we deliver.
WE ARE TRANSPARENT
At the time of our establishment, we took an oath to solve all the plumbing problems of our clients and leave them with contented hearts. Also, did we mention we are always transparent? Yes, you read that right. We provide a detailed report comprehensive evaluation of the problem so that our clients are on the same page as us.
Our quotes are invariably reasonable, and communications prompt. Our team of experts attend all phone calls at their earliest. Right from our very first interaction, you will know how we are different from the lot and why you should pick us.
Call us now or leave a message to schedule an appointment with the best Bundoora plumber.
Why Choose Crawford Plumbing Vic For Emergency Plumbing Services in Melbourne?
Apart from our commitment to excellence in plumbing, we install, maintain, and repair any gas appliance in your home and ensure proper functioning. Our plumbing technicians handle new plumbing installations and repairs, including blocked drain work, blocked sinks and much more.
Licensed and uniformed plumbers
We work on public holidays
Since we understand the fact that a blocked drain emergency can arise at any point in time, we work on public holidays too. Get rid of the unpleasant experience of blocked drains.
Your #1 Plumbing Specialist
We, at Crawford Plumbing Vic, are equipped with 24×7 blocked drain plumbers who are always ready to serve you by unclogging all those drainage problems in your home or office
24 Hours, 7 Days a week Emergency plumbers
Our plumbers are efficient and fast in locating issues. They use cutting-edge technologies that guarantee fruitful results every time, regardless of the severity of the work.
HIRE PROFESSIONAL PLUMBERS IN YOUR AREA
Last night's heavy rain and the storm may have damaged your roof, but it's not something that can't be fixed. Having local plumbers at your disposal is always a breather, isn't it?
Whether it is toilet & tap repairs, burst pipe services, hot water heater installation, maintenance & repairs, leak detection, blocked drain services, we have all the experience, training and tools to handle all the services at our best. We also provide regular checks and maintenance across these areas to ensure smooth functioning of plumbing fixtures and appliances and safety of your property.
We operate in Bundoora and the surrounding areas. We are known for offering exceptional round the clock plumbing services at an unbeatable price. Being the best emergency plumber in the area, we are available 365 days a year, 24*7; even on public holidays.
We are not afraid of the muck and meet all the emergency needs of our clients swiftly.
At Crawford Plumbing Vic, all our plumbers enjoy an excellent reputation for their reliable response, rapid consultation, and approachable customer service.



SCHEDULE AN APPOINTMENT OR GET AN INSTANT QUOTE