Domestic & Commercial Plumbers in Brunswick
Whether it's a leaking toilet or burst pipe, a plumbing emergency can catch you off guard. That is why our team of plumbers is on call, round the clock, to assist you. 
We have the tools, knowledge and skills to handle plumbing issues of any scale or complexity. We service both commercial and residential properties throughout Brunswick and its surrounding areas.
24 Hr Emergency Plumbers Brunswick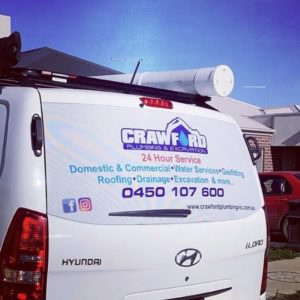 Welcome to Crawford Plumbing Vic, a  trusted and renowned choice for all kinds of plumbing services. Known for producing astounding results, our team of qualified plumbers is trained to rid away your plumbing troubles at affordable prices.
A plumbing emergency is unpredictable and can turn into a disaster if not handled timely. Thanks to our fast response and 24 hr availability, our emergency plumbers will arrive before your broken faucet floods the bathroom, or the pipe leakage starts to wreak havoc. We carry with us all types of tools and parts that might come in handy. This enables us to get the job done right the first time.
WE ARE HIGHLY EXPERIENCED
Over several years of working in the industry, we have achieved an unenviable reputation. What makes us a wondrous pick for domestic and commercial plumbing services in Brunswick cannot be summed in a single reason. However, most significant of the lot is our highly dedicated team of plumbing professionals. No job is too big too small for us, and such philosophy reflects in the quality of services we deliver.
WE ARE TRANSPARENT
At the time of our establishment, we took an oath to solve all the plumbing problems of our clients and leave them with contented hearts. Also, did we mention we are always transparent? Yes, you read that right. We provide a detailed report comprehensive evaluation of the problem so that our clients are on the same page as us.
Our quotes are invariably reasonable, and communications prompt. Our team of experts attend all phone calls at their earliest. Right from our very first interaction, you will know how we are different from the lot and why you should pick us.
Call us now or leave a message to schedule an appointment with the best Bundoora plumber.
We work on public holidays
Since we understand the fact that a blocked drain emergency can arise at any point in time, we work on public holidays too. Get rid of the unpleasant experience of blocked drains.
Your #1 Plumbing Specialist
We, at Crawford Plumbing Vic, are equipped with 24×7 blocked drain plumbers who are always ready to serve you by unclogging all those drainage problems in your home or office
24 Hours, 7 Days a week Emergency plumbers
Our plumbers are efficient and fast in locating issues. They use cutting-edge technologies that guarantee fruitful results every time, regardless of the severity of the work.
Professional Plumbing Services Brunswick
We are licensed plumbers with years of experience and industry-leading tools that ensure top-quality repairs and general maintenance. We answer every phone call, whether it's 2 at night or 6 in the morning, and arrive at the earliest so that you don't have to stress yourself grappling with the issue on hand.
Our plumbers are polite, knowledgeable and always show up in uniforms. We operate unobtrusively so as not to disrupt your routine.
If you have any plumbing repair, installation or general maintenance requirement, get in touch with us to schedule an appointment. We are happy to assist you.
For emergency plumbing service, reach our 24×7 helpline 0450107600.



SCHEDULE AN APPOINTMENT OR GET AN INSTANT QUOTE